Salone del Mobile 2023: New Home Collection
HAPPINESS DELIVERED
After the extraordinary success at the Salone del Mobile 2022, PHILIPP PLEIN return to Milano with his extraordinary HOME collection.

"The SALONE DEL MOBILE is an occasion that has always been in my DNA. Since the beginning of my career, I have been a visionary and the design is exactly where I started. It is a natural extension of my creativity, and I designed a truly immersive and experiential collection. Home design and architecture changed constantly, and this made me think the way people should feel at home" stated Philipp Plein.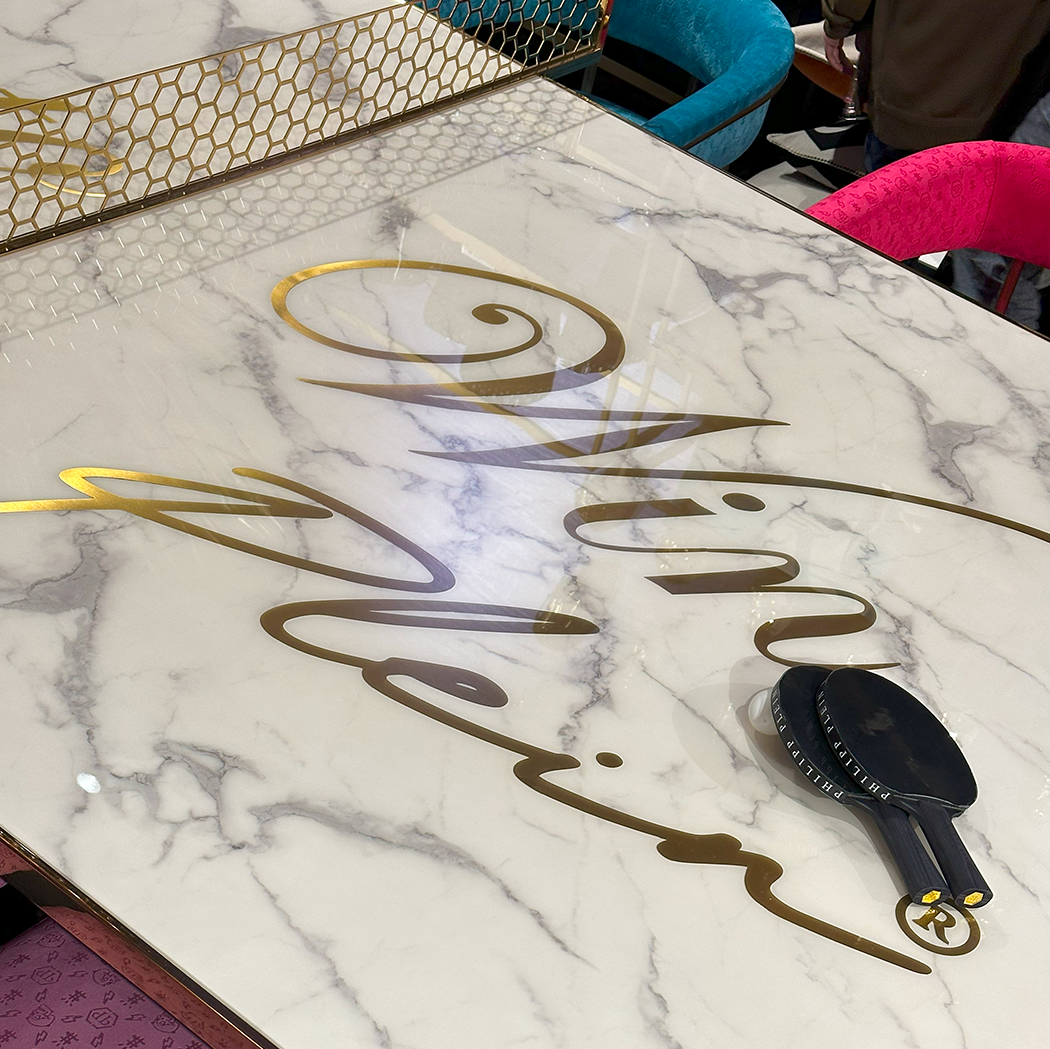 UNIQUE LIFESTYLE LIVING CONCEPT
The opulence of the new Salone del Mobile frame reflects the gold details of the collection, the extreme luxury home décor that reflect the maximalist lifestyle of Philipp Plein. Crystal, bright and brave colour, mirror effects and a playful work of fabric and materials are completed by a unique Roll's Royce decorated with a jungle colour effect.
Philipp Plein's extraordinary breadth proposal is characterized by a colour palette, high quality materials and finishes that work perfectly in a multitude of residential set-up across the globe.
NOT YOUR PARENTS FURNITURE
The PHILIPP PLEIN HOME collection includes sumptuous velvet sofas with signature gold studding, theatrical, handblown glass lighting pieces, branded mirrors embedded with NFTs, glossy dining tables with integrated golden palm trees, bold silk cushions, statement rugs and some key iconic outdoors pieces and much more. The new furniture collection is the perfect expression of the brand values, layered with playfulness, charisma, and a rebellious spirit.
The traits and dynamism of PHILIPP PLEIN completes the offer with a wallpaper that combines technological innovation, tradition and the made in Italy soul of the company with PHILIPP PLEIN's genius creativity and awareness in the fashion industry.