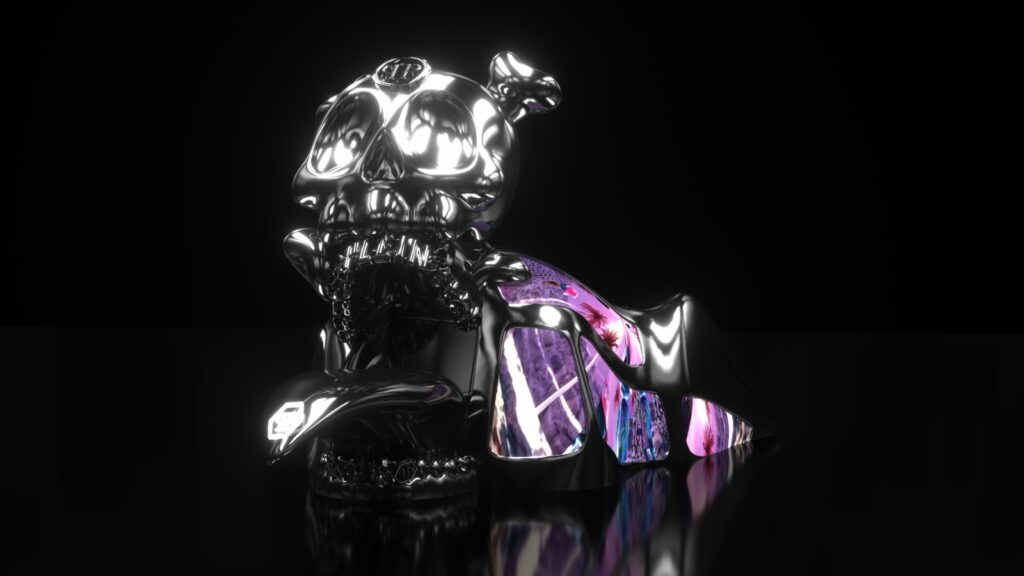 March 24, 2022
Philipp Plein First Metaverse Fashion Show & NFT – Wearable Drop
THE FUTURE IS NOW
Decentraland's Metaverse Fashion Week (MVFW22) unveils to the world the future of fashion featuring AI & robots, luxury wearables, 'phygital goods,' and immersive experiences. With more than 60 participating brands, artists, and designers, MVFW22 is a milestone event in the global fashion industry.
PHILIPP PLEIN – MVFW
A combination of legacy luxury fashion and digital-native brands will showcase their highly anticipated wearable collections, digital spaces, and breakthrough activations in Decentraland. There will be four days of full digital immersion with a vast program of shoppable shows and collections: including pop-up shops, events, concerts, and after-parties. Today, the intersection of fashion and technology has birthed a new revolution, which blurs the lines between our physical and digital lives and allows us to expand our creativity beyond the limits of our tangible reality. Fashion has not only entered the metaverse, but it has also established itself as one of the pillars of the ecosystem. Diversity, decentralization, e-commerce, self-expression, sustainability, robotics, and community are at the heart of this new era in fashion.
Designed by the 2022 established art duo "Crypto Kings" a pseudonym for the collaboration between Philipp Plein and world-renowned NFT artist Antoni Tudisco, Philipp Plein marks Decentraland Fashion week by launching the first-ever fashion collection originating in the Metaverse with 6 outfits. The wearable collection is exclusive and limited between 10 to 100 shoppable pieces that the avatars can buy directly in Decentraland or on plein.com. One-of-a-kind creations in which the expertise of Philipp Plein fashion creativity and the unique digital art capability of Antoni Tudisco have been injected. Every piece has its own identity to create signature wearable created with strong attention to detail to hit the first fashion show in the metaverse.