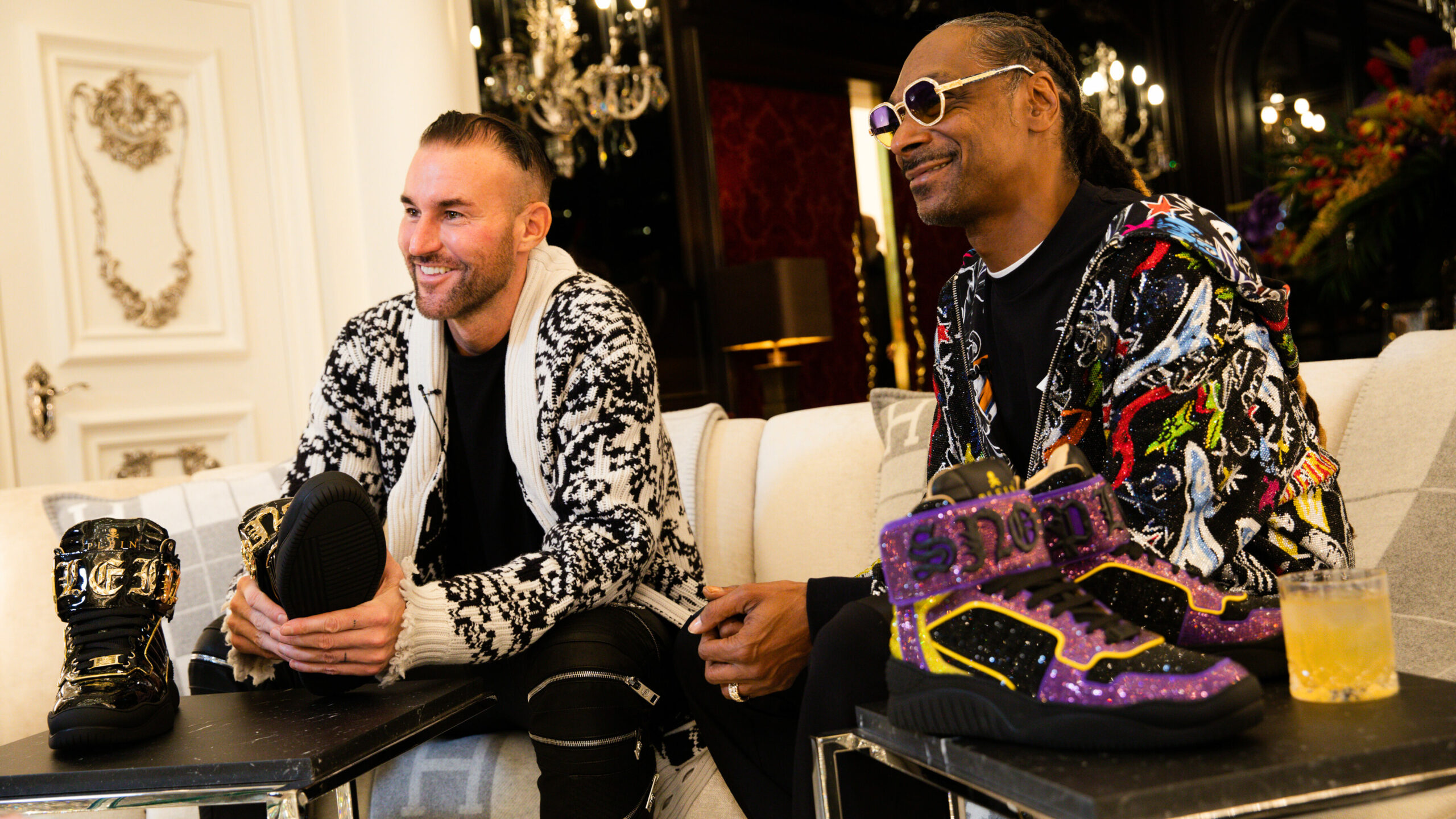 Philipp Plein and Snoop Dogg create a Super Exclusive collaboration
WHEN RAP MEETS FASHION
Philipp Plein devotion and passion for sneakers have been transferred to develop this iconic and exclusive shoe so called the #PLEINDOGG collab. driving the beauty and uniqueness of these pieces to the next level.
"I always admired Snoop's skills and uniqueness of making music with an unforgettable memorable style and I wanted to celebrate it with a collaboration that brings together music and fashion" stated Philipp Plein.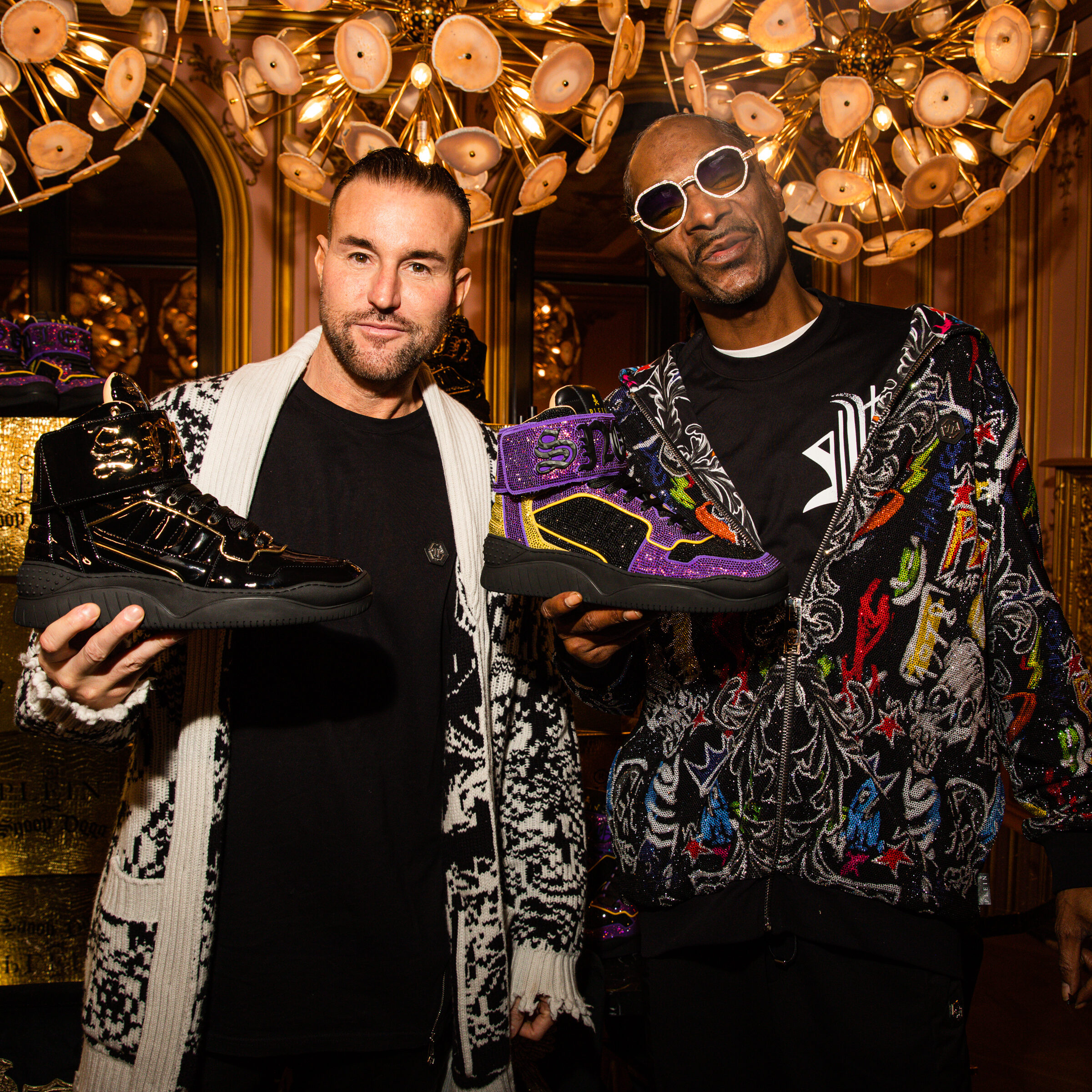 The perfect PHILIPP PLEIN extraordinary attention to details and richness are perfectly tuned to the Doggy Style.
The unmistakable faceted gothic branding makes both logos applied key protagonists, while the extreme refinement of details confers a unique look.Enjoy the vibe of wearing an experience that goes beyond the simple definition of product, Philipp Plein and Snoop Dogg are thrilled to have the chance to transform a product into something more beautiful and collectible.