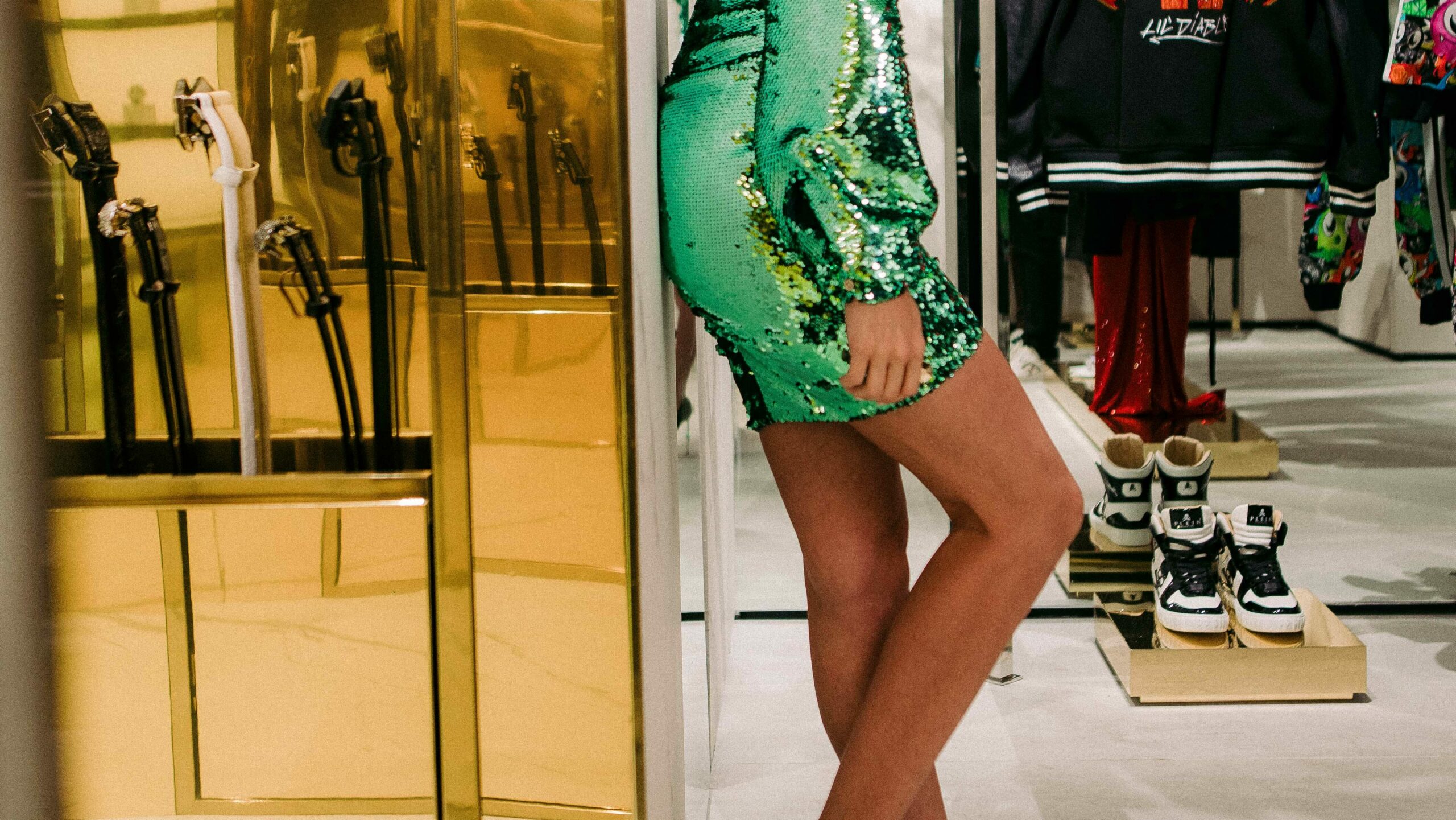 First Opening in South America
RIO DE JANEIRO – THE DEVELOPMENT STARTS IN BRAZIL
The vivid colours and the brightness atmosphere of Rio are perfectly rediscovered in the concept store of PHILIPP PLEIN new flagship store, that expresses the brand's values through the chromatic palette of colours and materials that belong to the luxury fashion concept store.
The Panda marble with black & white shades in the accessories area with the gold colour frames can be glimpsed in the profiles and in the backlit logo.
The bright colour of the Santa Monica acid green carpet creates a chromatic detachment that emphasize the displayed categories.