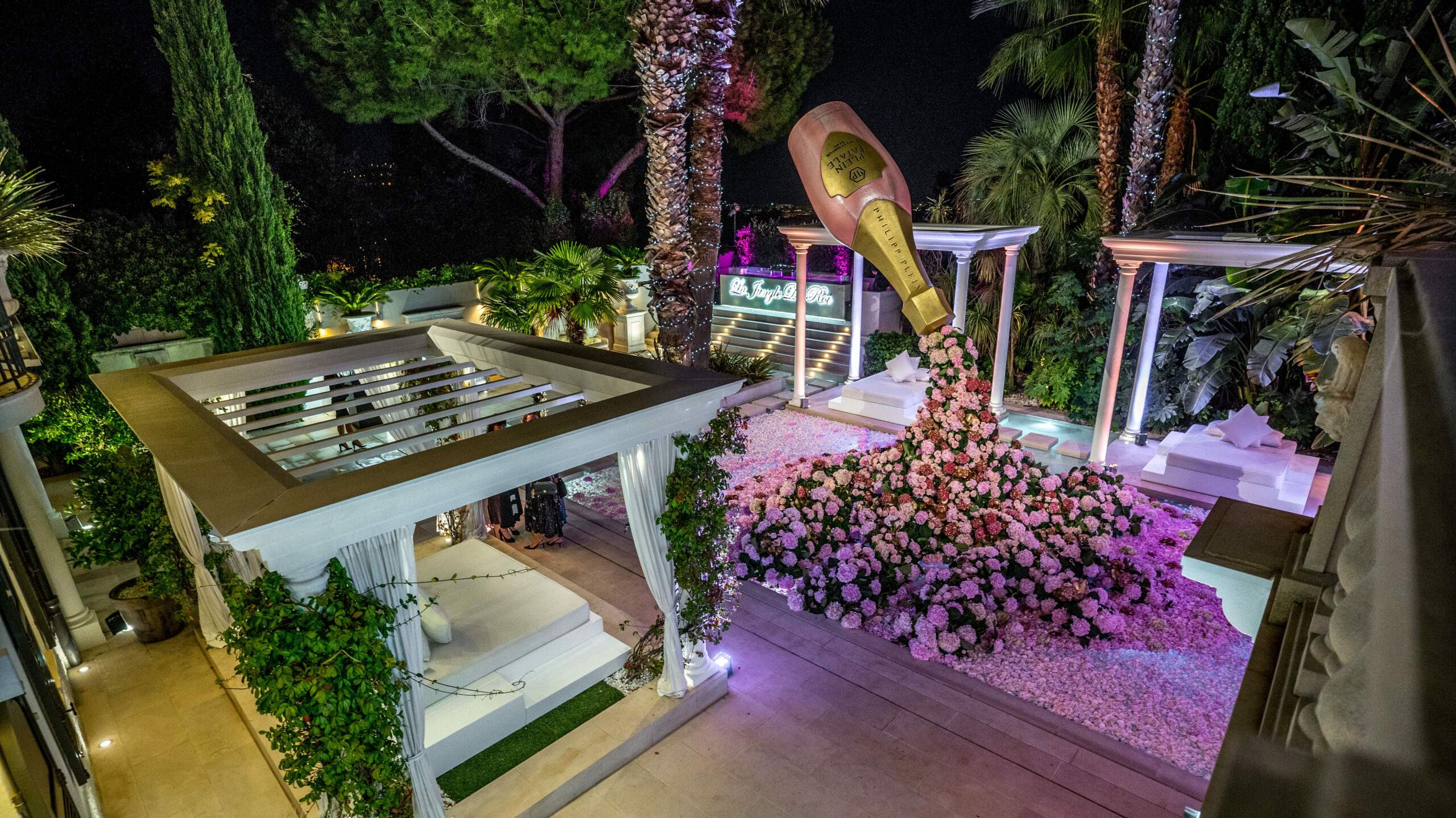 Cannes Event at La Jungle Du Roi
PLEIN FATALE: THE FIRST FEMININE FRAGRANCE
"To embody the seductive, self-confident PHILIPP PLEIN woman, I wanted to create a joyful, exuberant and above all ultra-feminine fragrance.
When crafting PLEIN FATALE, I was inspired by Philipp's brilliant universe…The sparkle of a champagne bubble, the irresistible sensuality of a PHILIPP PLEIN dress, high heels, a plunging neckline, luscious lips submerged in lipstick… "
Alberto Morillas, Master Perfumer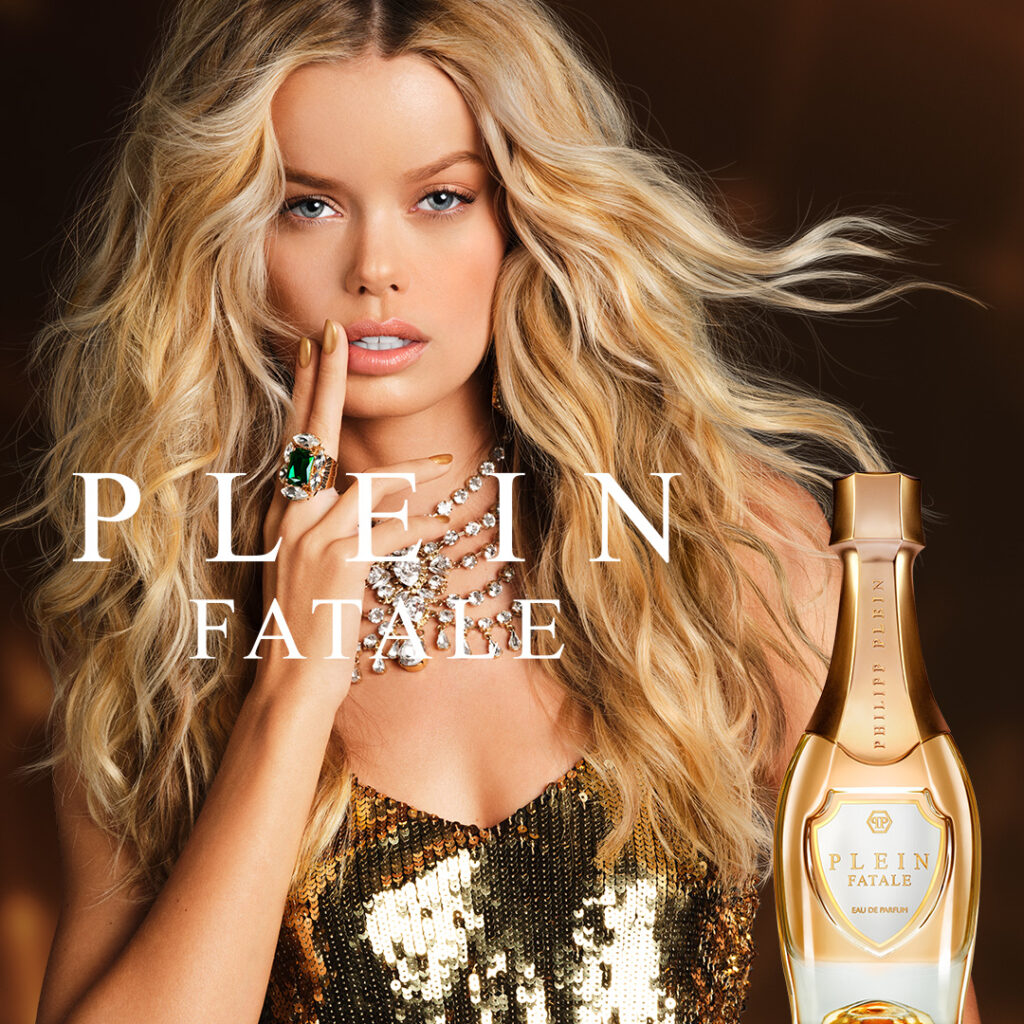 The Cannes event is an annual event started since 2021 that represents a new milestone for the PHILIPP PLEIN brand.
The magnificent and magical event is organized during the international trade show TFWA, the most important travel retail exhibition, which every year brings thousands of visitors from all over the world.
Since last year we have built with our license partners this magnificent and unique event during which the latest licensing projects introduced in the market are exhibited, and glorified by flowers decorations highlighting the beauty of each project story.
The highlight of the event has been the new women's fragrance PLEIN FATALE, a true flagship of this show with a phenomenal global response.
Thanks to PHILIPP PLEIN partnerships with Timex Group (Watches and Jewelry), Derigo (Eyewear) and GiveBackBeauty (Fragrances) the event has been built with the aim of creating strong synergies and connections between partners, which have led PHILIPP PLEIN brand categories to obtain greater and stronger visibility in the world.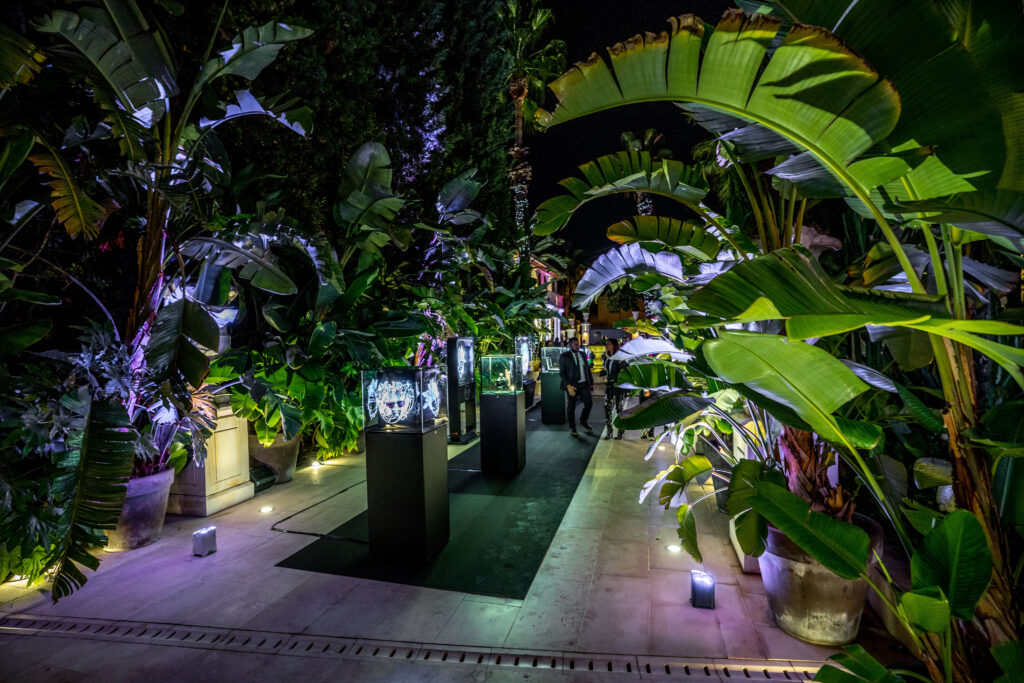 After one year a great result is measurable cross category: watches are currently in more than 49 countries, with a constant demand for products all sold out, the eyewear category now represented in more than 1000 doors worldwide, out of which only 300 are in America and fragrances consolidating the global presence and growth entering new markets.
This event has been the occasion to feature talking projects such as: The $keleton Watch line, best seller line globally combined to the $KELETON Rally story and content created during the 1ST Rally in NYC.
The Eyewear "one of a kind" project with the eyewear combined to the NFT: a limited edition drop of 1000 pieces priced at 1.200€ already sold-out during the fair SILMO in Paris, the international eyewear trade show during which PHILIPP PLEIN got THE GOLD SILMO, which rewards the product features of an optical frame with marble finishes.
From this year's edition journalists and the press participated at the event with some of the most recognized titles among beauty, trade, and fashion magazines.
PHILIPP PLEIN, always a pioneer and avant-garde thinker, once again demonstrates the ability to give emotions with this evening that celebrates and focuses on the ability to create synergies thanks to which the brand achieved great success that we are promptly sharing with you.