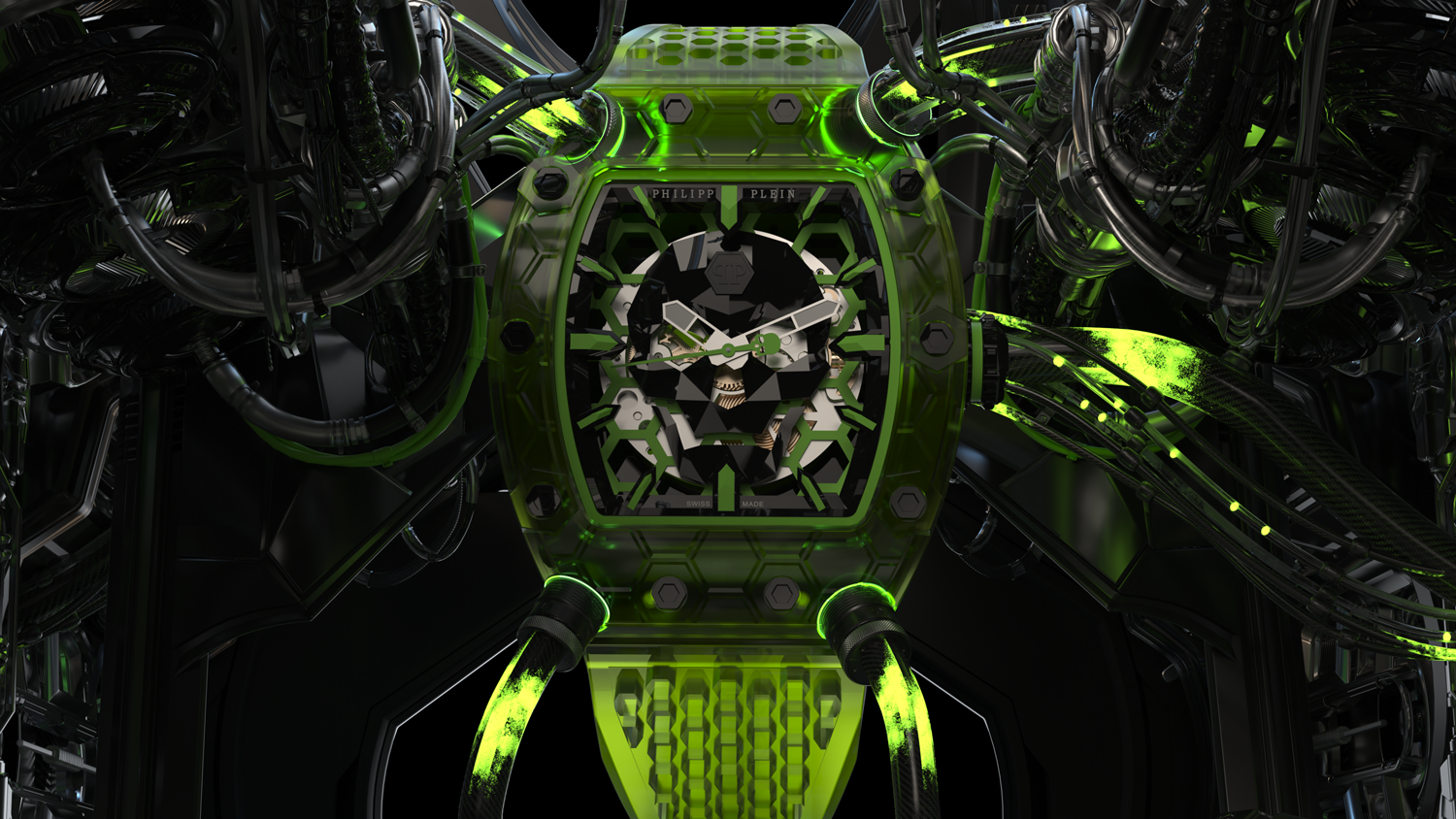 Phlipp Plein Introduces Crypto King & Crypto Queen Collection in Milan
Made in Switzerland
Today in Milan PHILIPP PLEIN introduced a completely new business segment of his Group: the luxury watch division Made in Switzerland.
PHILIPP PLEIN CRYPTO KING & CRYPTO QUEEN collection marks a new milestone in the Swiss made luxury watch industry. This is not just a project. It is the beginning of the PHILIPP PLEIN luxury watch division. PHILIPP PLEIN will introduce his luxury timepieces, made in Switzerland in all his stores & flagship stores and at selected distributors worldwide with a dedicated shopping experience.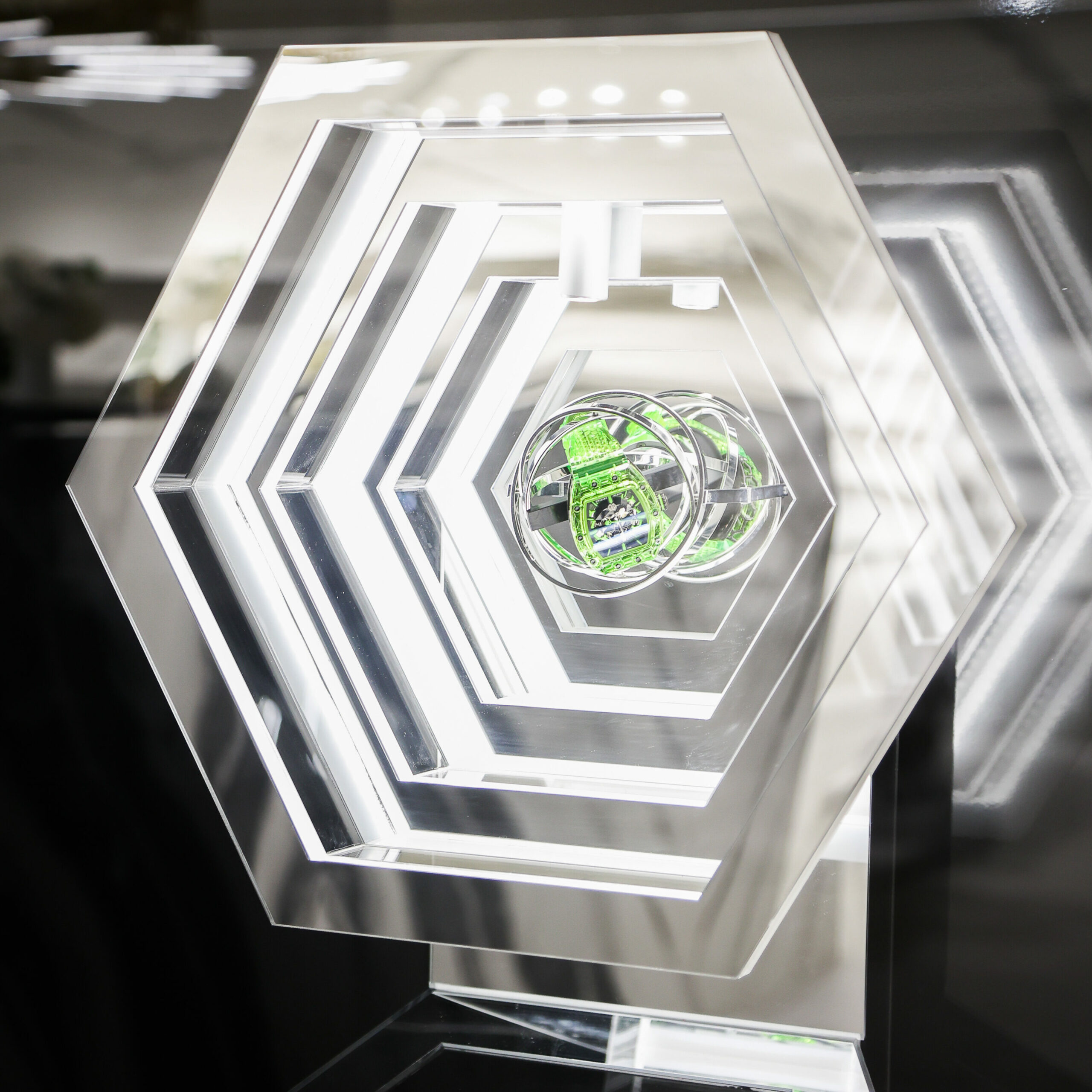 MIX OF TRADITION AND FUTURISTIC FORWARD THINKING
The CRYPTO KING and CRYPTO QUEEN are the perfect symbiosis between functionality, architecture, and design. The tonneau-shaped case enriched with the hexagonal pattern, combined with a cutting-edge silicone strap and the automatic Swiss movement, are distinctive characteristics of these unmistakable timepieces. The high-quality workmanship and the distinguished case construction are synonymous with Swiss watchmaking excellence and its exacting standards of precision.
The CRYPTO KING, features a double layer see-through dial with the unmistakable 3D $kull as well as a see-through caseback and double dome sapphire crystal with anti-reflective coating. Available in different shades of red, black, fumé and lime, the CRYPTO KING plays with transparencies: from the see-through middle case to the clear strap, this model is emblematic of PHILIPP PLEIN's pioneering vision of greatness in the shape of an ultra-modern and luxury time machine.
The CRYPTO QUEEN embodies the feminine essence of the PHILIPP PLEIN Swiss Made collection. With its sleek silhouette, this timepiece creates sensation thanks to the presence of diamonds on the see-through dial.
A new interpretation of limitless luxury is given by pastels colours, rich details, and contemporary design.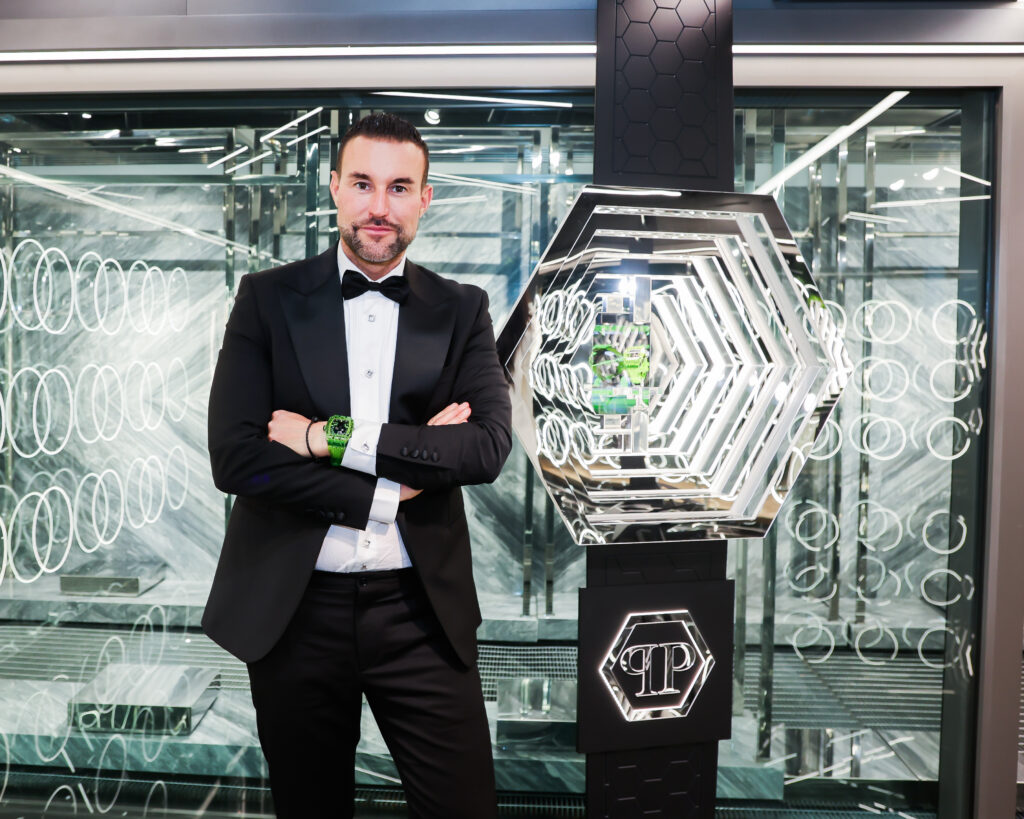 From Milan to the World
For the CRYPTO KING and CRYPTO QUEEN collections the journey is only starting:
it will continue disrupting industry rules with a brand-new concept of watches combined with NFTs on a global scale.
The next steps will be Monaco, Singapore, London, Paris, New York City and Las Vegas with a series of exclusive events across the globe.