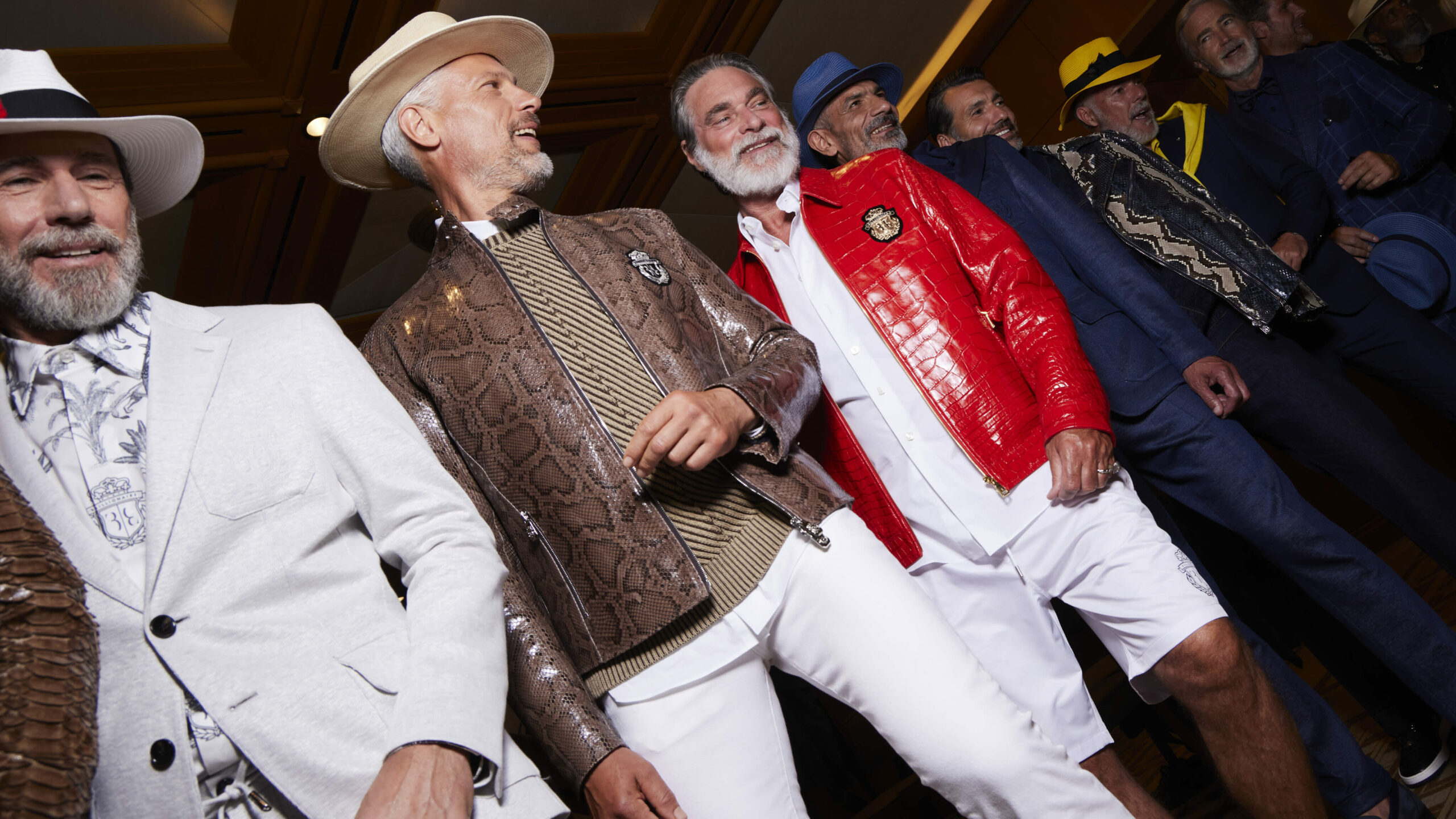 The spirit of travel, timeless elegance, and Made in Italy…
BILLIONAIRE – the Italian luxury label synonymous with Made in Italy and timeless elegance – is presenting its new Spring/Summer 2024 Collection on June 16th at the terrace of the Four Seasons Hotel in Milan during the man fashion week 2024.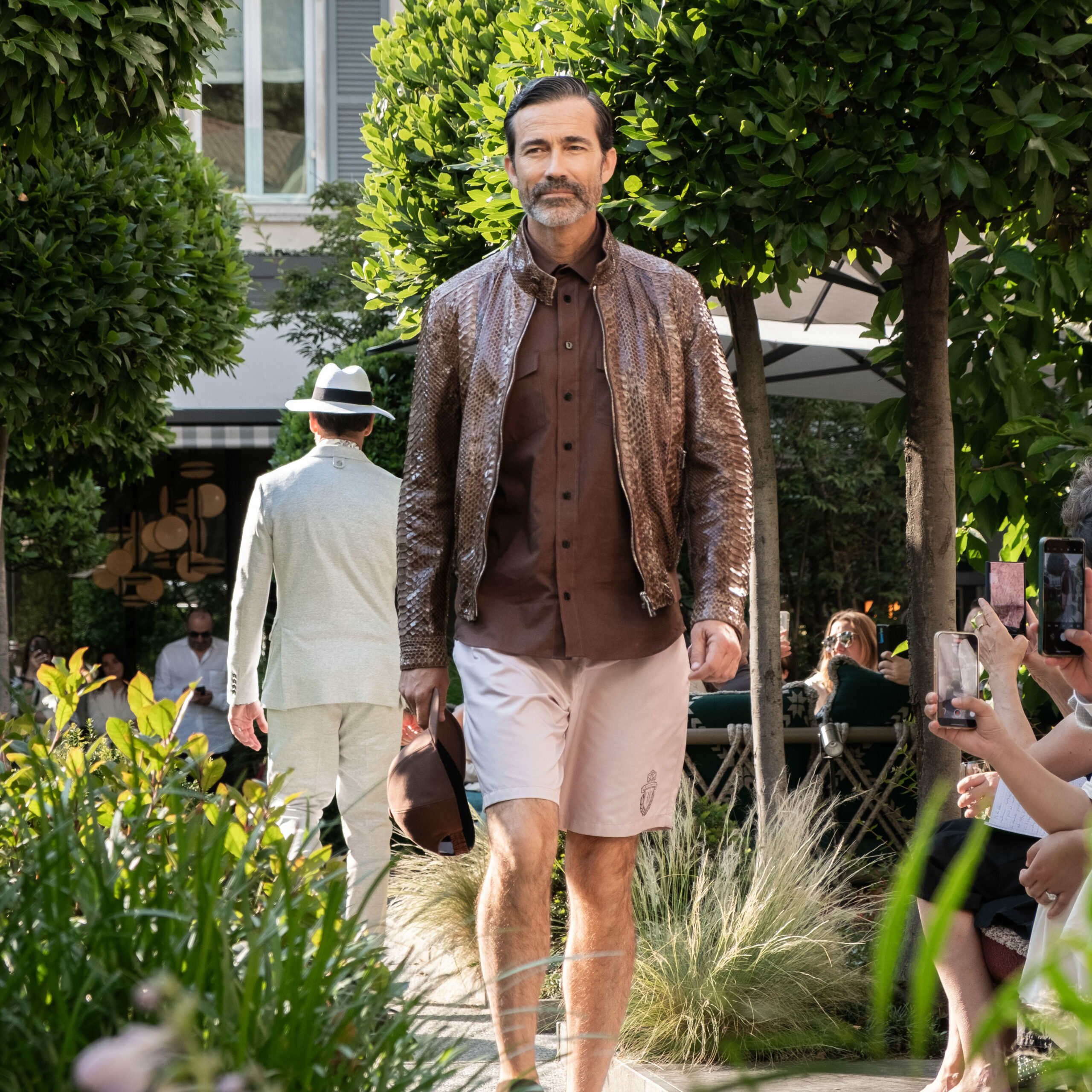 The Future of menswear comes with Billionaire
With this collection, Philipp Plein journeys to North Africa, drawing inspiration from the warm desert wind, sloping sand dunes, gentle Mediterranean coastlines, and vast expanses of the Atlas Mountains. The classic Billionaire style is reinterpreted this season in flattering, travel-ready chic looks that embody the spirit of exploration. Delicate shades of brown and amber reflect spices in the bazaar, with the warm tones blending with tailored proportions and rich fabrics to form timelessly elegant looks. Silk-printed smartly tailored shirts, jacquard-detailed jackets, strikingly coloured precious leathers, and perfectly cut trousers form the basis of the collection, all coming together to form refined yet relaxed silhouettes rich with alluring exoticism. Sharply tailored double-breasted Jackets are complemented by more relaxed looks that pair bomber jackets and blazers with shorts. Artisanal accessories interpreted in lush colours and lavish detailing complete each outfit, with Panama hats serving as a nod to the collection's spirit of travel. The attention to detail and sumptuous fabrics combine to demonstrate the brand's sartorial expertise and artisanal knowledge.
Leaving footprints in the sand, this latest showing from Philipp Plein manages to build a distinctive identity centered around ambition, exploration, and elegance. Travelling between the Tuareg caravans to vast world metropolises, Philipp Plein invites you to explore the world with him.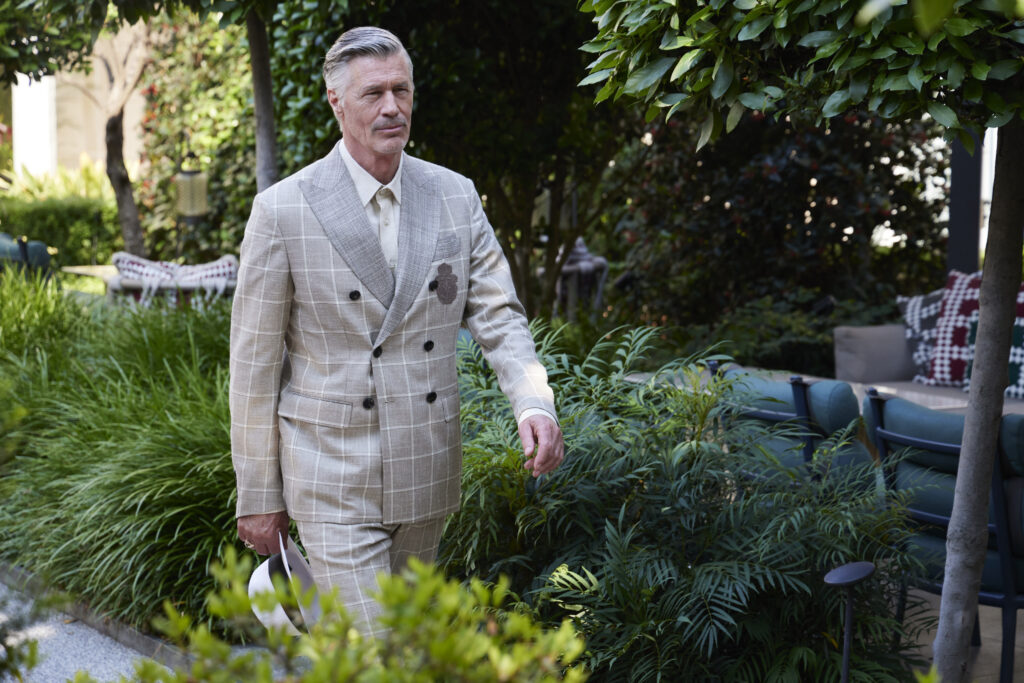 About PHILIPP PLEIN
German designer Philipp Plein founded his namesake luxury fashion brand 25 years ago and grew it since into one of the largest and most prestigious independent fashion and luxury brands in the world. Based in Lugano Switzerland and totally self-financed and debt free, the PHILIPP PLEIN Group employs over 700 women and men and it also owns, operates and develops the Billionaire and Plein Sports brands. Distinguished by an unconventional and non-conformist style combined with impeccable craftsmanship, the products of the PHILIPP PLEIN Group are available in prestigious boutiques and department stores across the globe and in over 110 mono-brand stores worldwide including flagships in Milan, Paris, Barcelona, Berlin, Dubai, Los Angeles, Las Vegas, Shanghai and Singapore.